Y'all, I am having such a good day that I'm almost scared.
1. I fed the horses this morning and took the opportunity to ride Lex, which I don't usually get to do on Tuesdays. She was SO GOOD. As I said yesterday, we skipped cantering and just walked and trotted. We played around with some simple trot pole exercises. She wiggles around a little, but I think that once we have a better leg-to-hand connection, she'll be pretty easy to keep going straight down the middle. She certainly doesn't seem worried about the ground rails. I think I see some tiny crossrails in our near future...
2. ... Especially if I can find a trainer who can come to the farm (oh, trailerlessness) to help. I love and adore Sharon and will take lessons with her every chance I get, but I think I found a jumper trainer who can come out regularly. He used to live in the same town I grew up in so we know a lot of the same people. We chatted for about an hour and seemed to have a lot of the same philosophies. He didn't seem thrilled that I'm going to VA for a week, but I'm eager to get started with him when I get back and see how it goes. I think he'll like Lex. He kinda gave me a schedule to use for training, saying that we can instill discipline via a schedule rather than through aids. I like the sound of that. We spent a long time talking about how I think Lex has a lot of forwardness and brilliance in her and I don't want to shut that down at all, and how I don't want a trainer who will hold my hand and tell me what to do every step of the way. I am independent, I like to ride my own horse as opposed to having someone else ride her, and I think for myself. Of course, a lot of trainers will agree to that approach in the beginning, but I think he means it. My old h/j barn owner in Virginia said he's a good choice, and I trust her, so that's good.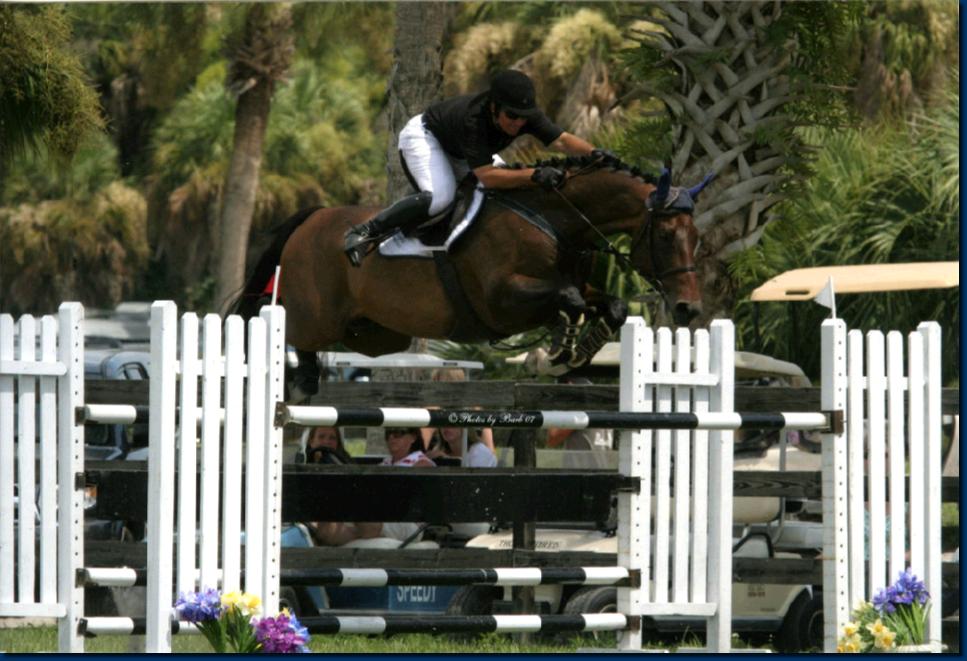 Maybe someday we will look this cool.
3. But I don't have to wait for a lesson until then, because Sharon is definitely coming out on Thursday, and I am so excited.
We are never going to look as cool as Sharon, though.
4. And I will also have the opportunity to help some other people with their riding! Today I formally accepted the job at a local riding school, and I'm thrilled. I love teaching lessons, and this place has a GREAT atmosphere. The lady who owns the place is rad. Unless someone schedules a lesson with me for Thursday morning, my first lesson will be on Friday.
5. The dress code at my new job is basically a polo shirt and pants and horse-appropriate shoes, so I just sucked it up and went to Old Navy and bought a bunch of plain polos. They have a slim-cut men's polo shirt that will do the trick. I'm on the hunt for men's breeches, but in the meantime, what I've got will do. And now I can look snappy for my lessons with Mr. Trainer!
6. In a fit of glee, I did something perhaps a little silly and bought Lex a fly sheet. I talked to my barn owner about how the flies are eating her alive, and she said that fly sheets fare okay in the field, we just can't expect it to look pristine after a week. That's fine, I just want her to not have to deal with the bugs all the time, and it would be great if she could avoid some of those coat-bleaching UV rays.
Maybe one of these will keep Miss Mare cool. Or at least, not too hot.
I hope everyone else has had a good day, too. There's part of me that's like, "Ruh roh, what horrible thing is going to come along and destroy everything?" but I'm not listening to that part.