I think Lex just wanted to tell me to get to bloggin' again and she'd start behaving. That's my best theory.
The little mare has been F.A.B.U.L.O.U.S. this week. Happy, forward, relaxed. If she has a moment of tension here or there, it melts as soon as I ask her to do something (transition, turn, circle, change direction, go over a pole on the ground). She's very smart and therefore gets bored easily, so I've got to stay on my toes, but man has she been a pleasure to ride lately. My vet came out and said she looks amazing and totally sound, so all systems are go for confident training. I'm not just riding her to see what kind of weird behavior she's going to throw at me now. I'm riding her to get something accomplished. Right now that thing is rhythm.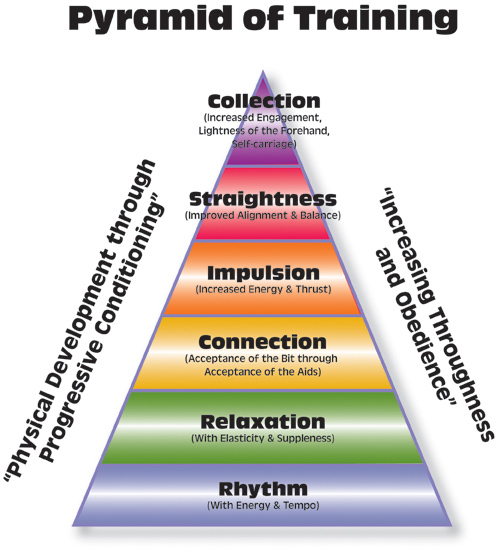 What changed? I really don't know, to be honest. Maybe I just had to ride her through all that stuff. Maybe she's in heat
now
and it's diestrus that pisses her off, the opposite of other horses. I think, though, that L. Williams was right, and this is a training issue - which means that, against all odds, I trained her through something effectively. Huh.
I'm hoping to get her re-started over jumps sometime in the next 30 days. She's fit enough, no doubt about that. She's a thoroughbred, she's got tons of air capacity, and she was carrying impressive muscle while on stall rest. I don't, in fact, want to get her much fitter at all before we start jumping, because I need to be in better shape than she's in. Between now and jumping time, I want her to have a better understanding of contact and I want us to be cantering consistently. We cantered so the vet could see the other day - the first time I've cantered her since our first lesson with Chris wayyyyy back when - and she was great. She seemed to enjoy herself. We had no steering, but, eh, details. It was a delight. I could not stop grinning.
It's gonna happen. We will get into the jumper ring eventually. Later today, though, we're just gonna work on relaxing in the trot.
Horses, man. Whether I'm having a good day or a bad day almost entirely depends on Lex. I know y'all know what that feels like.